Vernadee specializes in stress free training and environment for both the horse and rider. Our farm offers a friendly and comfortable meeting place for horse people of all disciplines and abilities. Vernadee is a small 18 stall, quiet barn that is always open. Whether you are an early riser at 6am or a night hawk who shows up at 10pm, you are free to visit anytime. Vernadee is open to all disciplines but caters to friendly horse people who like to have a horse for the shear pleasure of the equine experience and not for the number of ribbons they can obtain. We also have organized social events such as weekend hacks, evenings out, trips to the Royal Winter Fair and BBQs.
Our facilities include a large 100'x130', well drained, well-lit sand ring equipped with lights for night riding and a larger 190'x130' attached grass hunter ring. The barn at Vernadee is outfitted with a heated tack room, hot and cold water, a flush toilet and a completed heated lounge with microwave, fridge and Tassimo coffee maker. There are plenty of cross-ties in the well-lit center aisle. The barn floors are safe and made of gridded rubber so it is never slippery and each stall has a saddle/bridle locker in our tack room.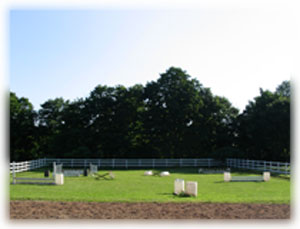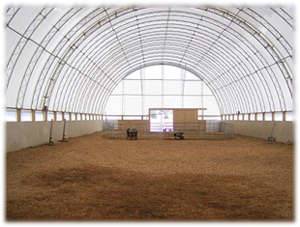 Vernadee is located in the north west Burlington area, with convenient access from Hwy 401, Derry Rd, or Guelph Line. We are at 7051 Mc Niven Rd on the north east corner of the intersection of Derry Rd.
Click here to view location in Google Maps
For more information on our horses or services please contact Gail Schmidt, to book a visit.
(905) 693-9833 or send an email at: Gail at Vernadee.com